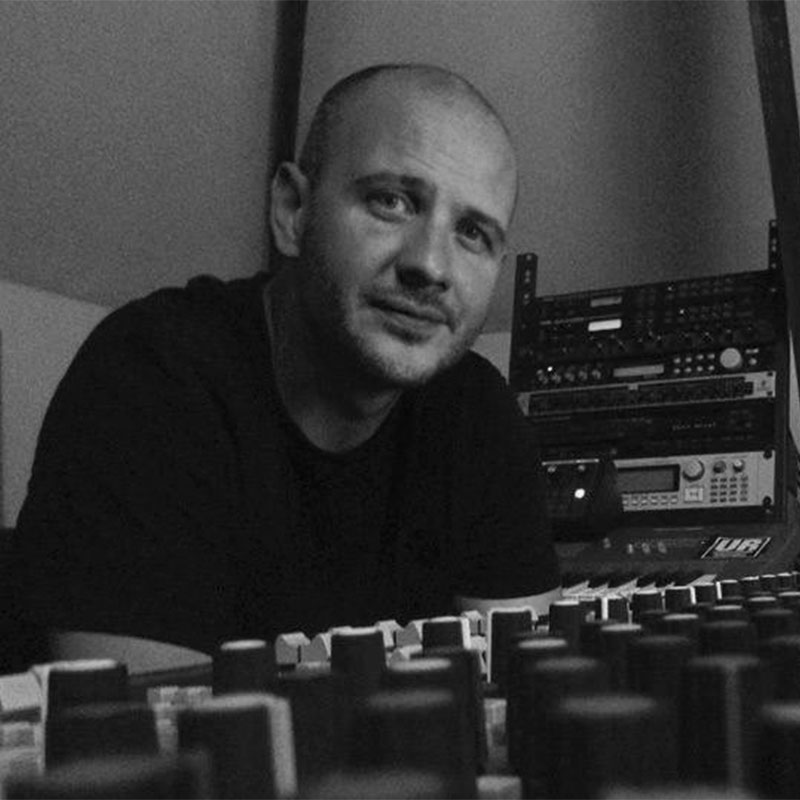 Function Records - Featured Artist & Mix - RESPONSE
Published on 31-Mar-2015.
Hi it's Digital here
As the first 3 releases on Function feature Response I think it's a good idea to shed some light on the Mancunians past, present and future.
First of all big shouts to Clive Ingredients for introducing me to Response.
I asked about Response after hearing 'Desperate Planet' Ingredients Records 40. When I listened to 'Desperate Planet' I could tell that Response makes music from the heart. I feel he's a real artist not a producer just trying to please a certain record label.
Anyway check out what Clive from Ingredients music has to say about Response.
He'd written a track called 'Nailbomb' that I heard on sound cloud so I hit him up right away and told him to take it down! (he'd uploaded the full track in his innocence)
He'd worked alongside ST Files who is an incredible producer, and I managed to persuade him to let me release it on Ingredients. They both went in on another tune called 'Hard Times' that Nick had sent me amongst a fair few other tracks. It's a great 12" and I was intrigued from there as to what else he could do.
I love the way he holds a string, takes the tracks onto the next phase before going back to the main loop. We used to call these 'journey tunes' and he has that ability in his locker, which I don't hear too often.
Response kept sending me demos and I couldn't believe his work rate. He has kids and a job too!
He just seems like a natural talent so I kept the releases rolling which to be honest was a no brainer. 'Surveillance / One Nation' is my favourite solo 12" of his so far. It's a timeless 12" that one, a bit of a classic I feel ( I would say that haha) but it's true. It sold out the quickest out of all of his releases. 'Control' was the last 12" we did and that's actually him talking on the mic in a computerised voice. To me that shows how into his music he is. He's written a brilliant piece of music around a few samples and his voice, talking about how we're being controlled by computers.
I just feel this guy is a natural, like Calibre is, and he's the most down to earth, hard working man I know! We've done a few gigs together, he's a good laugh and can draw a tune from the past, so full marks from me!
1) Digital
Something tells me you've been around music for a long time. I feel this way because you produce organic, soulful music and you don't seem to be hung up on crazy new technology. (A bit like me!)
Was there loads of music being played in your family home when you were growing up or has your love for music come from outside influences like club nights and raves?
Response
I've been making and just as importantly listening to music for a long time and I'd sort of given up on getting music out until Clive from Ingredients (big up!!!!!) got in contact. So yeah my mind-set is just sit in the studio and fuck about a bit, the results can be mixed, as you alluded to on 1xra!
Thanks for that mate.....
In relation to my influences, yeah my dad was a massive music fan, still is. Although I was not really into his taste in music (he is a crazy Frank Zappa fan), what I did get was, (maybe subconsciously) was his passion for music. An avid collector and listener. My parents split up when I was young so after that I was probably more influenced by my mum whose tastes were more dance, electronic based.
Onto the teenage years and I first started buying heavy metal music, bands like Ministry (still one of my favourite bands), Pantera and Machine Head etc...I was always open minded when it came to music so I soon gravitated towards more dance music and then soon to jungle/dnb.
My first dnb night (I'm far to young for 'raves', u old codger!) was Guidance at Sankey Soaps in 95. I think it was a Metalheadz night, Doc Scott, Kemi and Storm, Marcus. First time I heard Shadow Boxing, and I was sold from there really.
Nowadays the taste is eclectic as ever and the older I get the less interested I become in genres...I either like it or I don't...
Another huge influence on me is my brother (Pliskin). We have always been into music and often have the same taste. It's great to have someone you trust to bounce your tunes off and just enjoy listening with...I owe him a lot in relation to his support and belief in my music. He is the only person who understands how important it is to me...
2) Digital
What equipment do you use to produce and what's your favourite piece in your studio?
Response
Bits of hardware and a shite PC! I guess the most used has been my Korg Z1, it's pads are great and I'm sure it's featured in most of my tunes.
3) Digital
Personally I love doing collabs because you get to see your friends and hangout doing something you both enjoy. How's it been hooking up with me in the studio as opposed to making tracks by yourself?
Response
In a word...emotional...It's great working with a dnb legend (ahem....diva!!!) hahahahaha. It's been a bit like care in the community I guess.....I'm a big believer in looking after your elders and I like to give something back ya know!
Joking aside, if I'm honest I was a bit bemused why you bothered with me. Maybe you were mashed on drugs! Na, it's always jokes being in the studio with ya and that's what making music should be...fun! To the point where there is no pressure, just banter and tea!
Personally it's been a great learning experience. What's most impressed me is your desire and passion to still be in and make solid/honest dnb. A true soldier of the scene...

It's surpising we get any work done.
4) Digital
I know you're into many genres of music so I'm interested in your influences. Give me 5 tracks that kill it for you!
Response
I hate these questions! I'll pick one from 5 genres, seems to be easier
Metal - Ministry - NWO
Dnb - The Sentinel - Toulepleu
Reggae - Dillinger - LSD
House - Ability - II Pressure dub
Techno - UR - Message to the major
5) Digital
Initially you're a DNB artist but are there any other genres you'd be interested in producing?
Response
House and techno. I do have around 100 house/tech tunes on the hard drive (admittedly produced very badly) which I did years ago. Surely there must be an EP in there somewhere! If only I had time...5 years too late brav....hahahaha
6) Digital
Are there any forthcoming releases you'd like to tell us about and what are your plans for the future?
Response
Next 10 Function releases...hahahaha
Ingredients 'Substance' album
12" on Fresh 86
12'' on Horrific
A 4 track EP on Commercial Suicide with yourself
Realease on CIA with ST Files
12" on Ingredients
Digital
When Response said, 'Next 10 Function releases hahaha' He's probably referring to the fact that he's featured on the first 3 Function releases so he probably thinks he has some kind of stake in my business.
Here's another fact. He used my house as a holiday home so I put him to work in the studio to pay for his holiday plus he did the washing up, hoovering and made 'proper northern tea' a spoon could stand up in!
Earlier Response said, 'The results can be mixed, as you alluded to on 1xtra'. Thanks for that mate!
All I said on BBC national radio was, 'I really like Response. He's an interesting artist because he doesn't make the same track all the time so you don't know exactly what you're gonna get from him. Plus he'll make 10 tracks and 3 will be top draw, 4 middle of the road and the others will be crap'.
To be fair I said, 'he's just like me' in this case honesty has got me somewhere!

This picture has bugger all to do with music in fact it just looks like a party of 'gentleman' after a night out of fun and frolicks. This was actually the mess Response and brother Adam were in after an Ingredients gig we did in Cardiff last year.
Check some of Response's work on https://soundcloud.com/ingredients and check our recent collab, 'Silver Lining' on the RESPEK DA FOUNDATION EP right here on Function Records.
I'm really happy Response chose this selection of tracks because they show what dnb is all about...VIBES
Some of my favourite tracks are in this mix too...Jodeci - 'Feenin' (LTJ Bukem mix), Source Direct - 'Secret Liaison' - Good Looking Records and there's a really really fantastic track called Down Under by some geezer called Digital :-)
Comments
comments powered by

Disqus