Latest news
Published on 19-Mar-2018.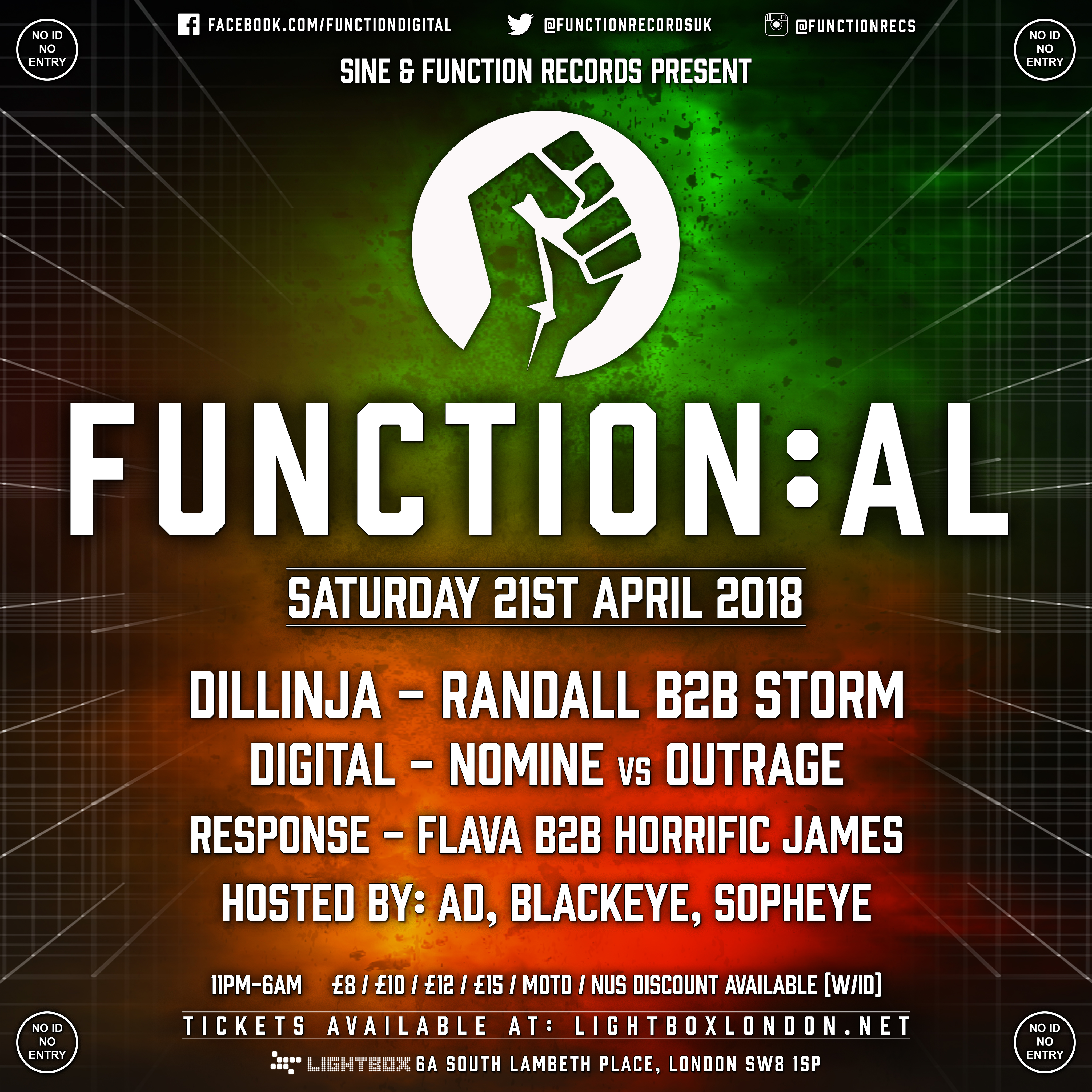 Saturday 21st April 2018 Sine & Function Records Present - FUNCTION:AL...
Read More →
Tweet
Published on 18-Jan-2018.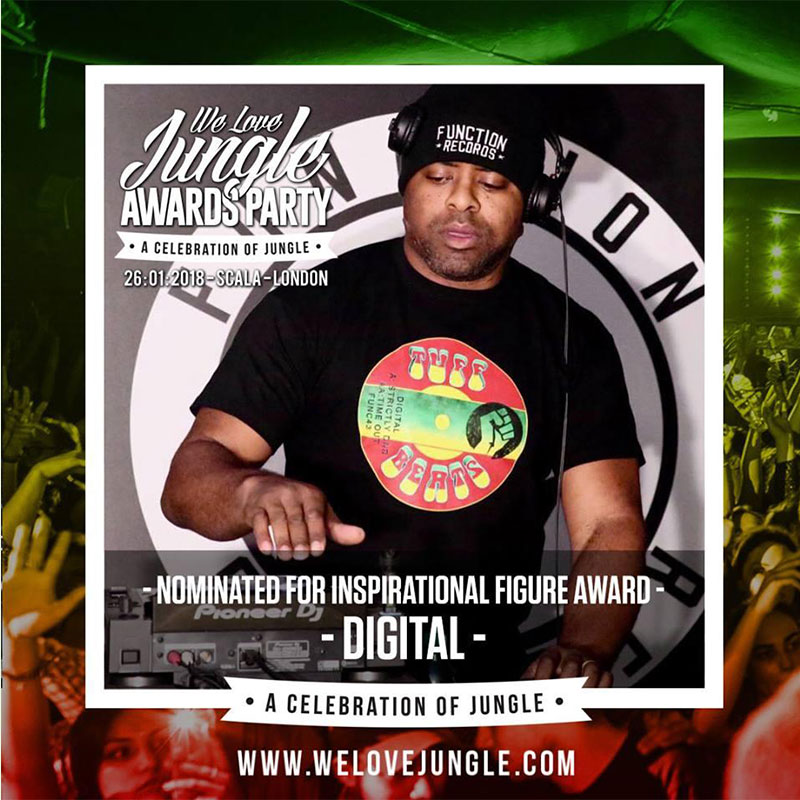 In this year's 2017 We Love Jungle Awards, Digital was nominated for the title of Inspiration / Pioneer Of Jungle....
Read More →
Tweet
Tweets
Featured products
Function Records Beanies
Just in time for Winter! Available in Black with Silver Logo and writing, Black with Gold Logo and writing, Olive Green with Red Logo and Green & Gold writing.
Strictly DNB
You can look to a track like "Strictly DNB" for a relentless example of Jungle! Time Out has the feeling of a soulful authentic dub track. Note... If you're bass bins aren't ready for this they're gonna get mash up!