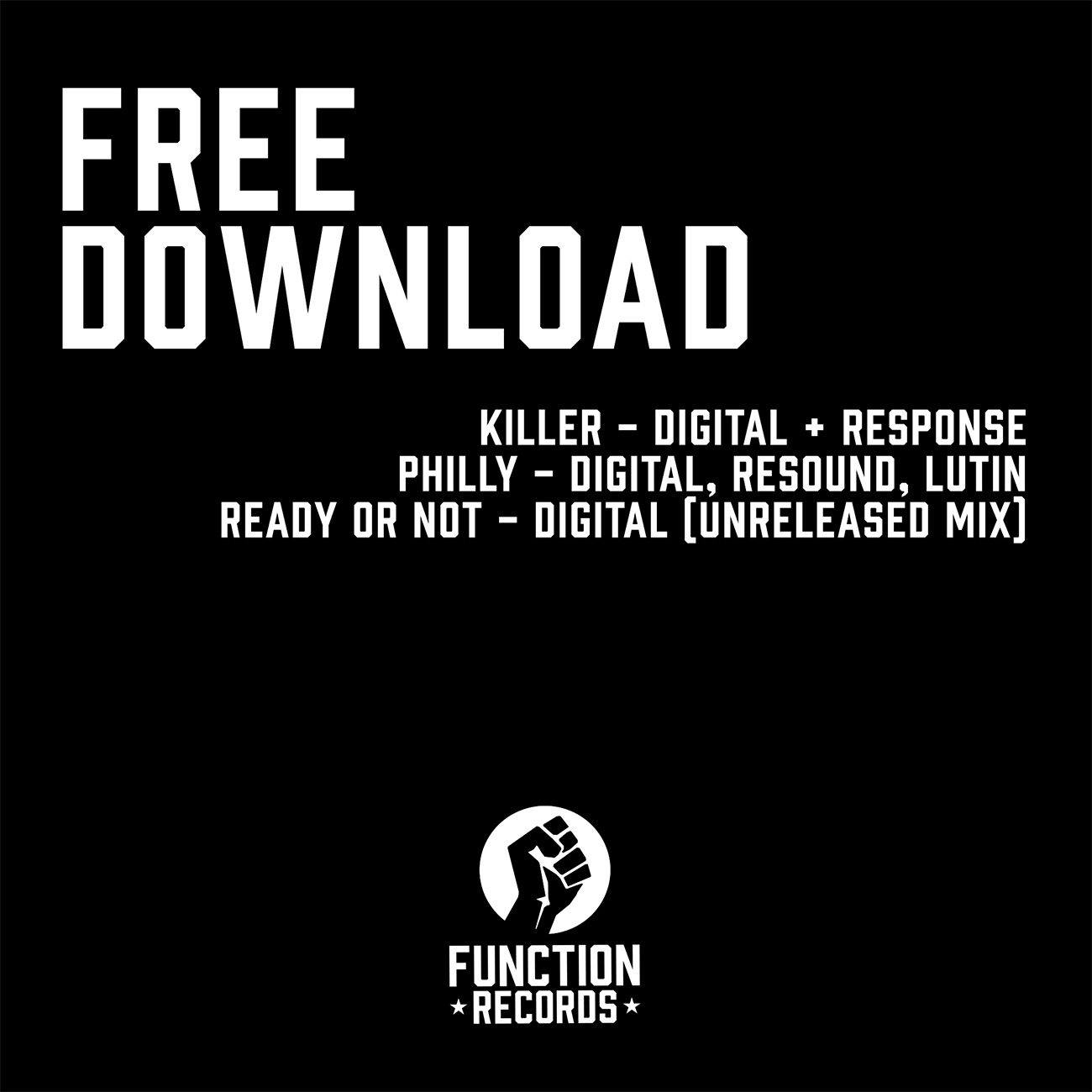 Give and Take EP - Free Download - Trident Code update
Published on 23-Dec-2015.
Function Records free Give and Take EP - Mp3's
Big up all crew!!
Get some freeness right here…
Give and Take EP
1) Killer - Digital & Response
2) Philly - Digital, Resound, Lutin
3) Ready or Not - Digital (for the beats mix)
Thanks for the support throughout the years!!
functionrecords.co.uk
functionrecordsuk.bandcamp.com

Download here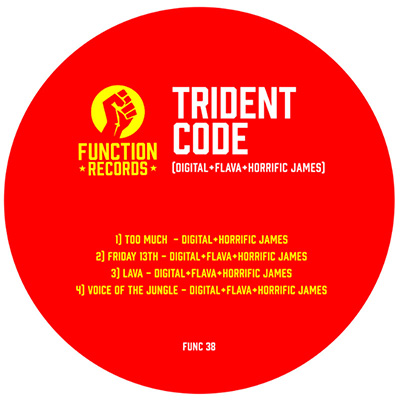 Buy the Trident Code 12" EP here and receive free Mp3's and bonus track "Bitter Switch"
Flava and Horrific James grew up in the 80's, with Flava hailing from Kettering, the same home town as DJ Storm. Flava's early days were largely influenced by the Hip Hop and Acid house scenes, a little after that nights at the Milton Keynes Sanctuary & Labyrinth solidified her love for Drum and Bass.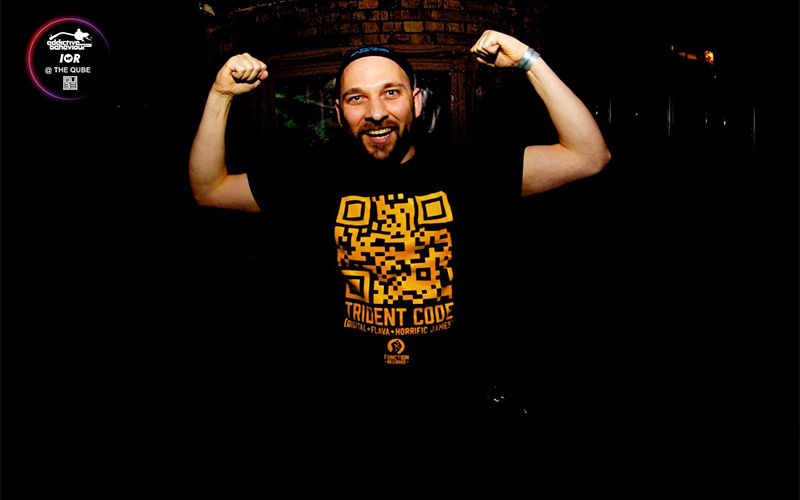 Horrific James after his set for Addicted Behaviour
Horrific James grew up in Coventry where he became involved in the world of skateboarding and graffiti, this progressed into James moving to Camden in 1997 to study at the RCA. In 1999 he graduates & sets up his art studio in Hackney wick . In 2004 his work was picked up by Charles Saatchi and features in the New Blood exhibition at The Saatchi Gallery London . This led to Jessop shows in New York , Sao Paulo, Copenhagen & Torino . Today in 2015 James runs Horrific Recordings, a vinyl only label and he continues to exhibit art globally. In 2015 he opened Horrific Gallery in East London.
Check Flava's interview for Drum and Basics http://drumandbasics.com/exclusive-interview-flava/
It's the Summer of 2002 where Flava and Dee Jay Jess (aka Horrific James) first met. A very keen Jess turns up for his new show on RudeFM.com while Lady Flava was doing her regular show, a show currently in it's 15th year often featuring guests like Digital and Klute.
After Flava & Dee Jay Jess were initially introduced they became inseparable, instantly. The two soon joined forces in the Rude studio and went on to form the Rush hour crew with Dee Jay Jess, Flava and Motive.
In 2014 Digital was introduced to Horrific James through a mutual friend 'Clive Ingredients' which soon lead to Digital's guest appearance on Rude to celebrate his latest release on Horrific Recordings ' Corrupted Soul/Glue Tune'. Flava joined them inside the studio and this is where they all met as a unit. Soon after, they all decided to get together in the studio through their love of music and partying; Trident Code was born.
Digital began his journey helping out with Reggae sound systems around Ipswich under the heavy influence of his father. Seminal tracks like 'Waterhouse Dub', 'Ras 78' and the big bad 'Dubzilla Lp' helped cement his name in DNB history.
Shouts out to Fugee, Jan + Lex from Launch, Clive Ingredients and Red Eye Records.
@digital @DJFLAVADNB @horrificjames @functionrecs
Grab the EP here
http://www.functionrecords.co.uk/product/details/ID/227
or if you prefer Bandcamp here's the link.
functionrecordsuk.bandcamp.com
Comments
comments powered by

Disqus